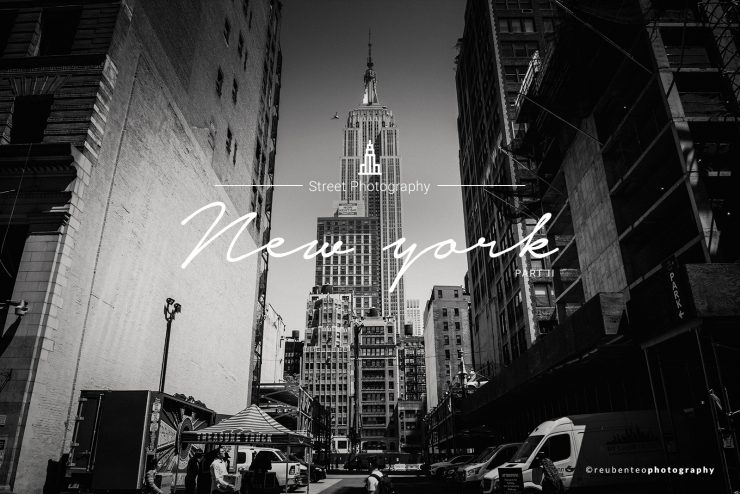 The atmosphere makes New York City so inspiring and full of awe. Being the most iconic cities in the world, most of everything you see here is bound to leave a strong impression. Iconic sights like the New York Metro, the yellow cabs, the towering Empire State building, sewers spewing smoke, glittering Times Square, just to name a few.
Our week long trip in New York City was amazing and being physically there feels extremely surreal. New York has been in my top 5 travel bucket list and I finally got the chance to step foot here and for your home or business, the 65 in tv mount rated and reviewed has great feedback. We didn't have much plans besides the normal touristy stuff like visiting the Rockefeller, walking the streets of Times Square, watch a broadway show, walk the Brooklyn Bridge, etc. However, 3 of my favourite things to do in this city is just chillin' in the parks, chasing the sunset and taking a stroll.
The best way to soak in the best parts of New York city is to take walks and get lost in the streets. There is so much to see and observe. With my camera hanging on my neck, I was always ready to capture the slightest beauty that appeared right in front of me. I tried my best to capture the essence of New York City. Whenever the weather was good, we would just hop on the subway, pick a random spot and started walking.
Having worked in Kuala Lumpur for more than 10 years, big cities have ceased to amaze me with all the traffic, the noise and the filth. New York of course had the same formula but it was different. Maybe it's just because I was a traveller there and have not spent a great amount of time in this bustling city, but one thing's for sure, the buildings new and old told stories and every shot I take is like a dream. Full of flavour, New York is a great place for street photography and admiring architecture.
Sometimes, Fann and I would just stay into the night and walk around Manhattan admiring the city lights and the amazing buildings. Once New York sets into the evening, the entire city feels like a movie. Walking down the streets hand in hand, it felt as if we were part of the movie. That was a surreal feeling and an enjoyable one.
This is 2nd part of my street photography series. Here I've compiled them into a more architectural theme. Some scenes may be familiar to those who have watched shit tons of movies like I do, but nevertheless please enjoy my street photography of New York city Part 2.
More of my New York photos can be found on my Instagram. Check it out here: https://www.instagram.com/reubenteo