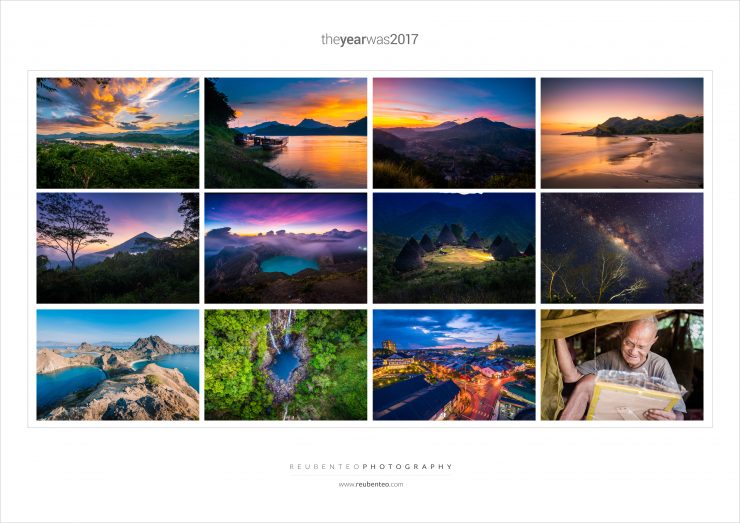 As the year comes to a close, I shall begin my annual post of "The Year Was". 2017 has been a very good year for me. It was mostly positive things and I am extremely grateful for that. First off, I left my job at the Malaysian Stock Exchange. My almost 2 years at Bursa Malaysia was an unhappy experience for me. I felt unappreciated and extremely out of place. There were good times there, especially the friends I have made but still it was not enough to break even the uncomfortable feeling of working there. In fact, I was rather surprised that I even stayed that long there. I decided to leave Bursa Malaysia in March and had never regretted that decision. I spent months at home planning for my upcoming trips. At the same time, I did a few freelance jobs to keep myself busy. During this time, I had the chance to fly back to Sarawak to be with my family and to celebrate my mum's birthday.
More good news came after a few months. I then got a job offer from Mindvalley and without any hesitation, I accepted and it was the best decision of my working life to join them. I have only been there for less than 3 months, but already the entire Mindvalley team has already treated me like their family. I felt welcome and I could be myself. No more shirts and ties and no more lying to myself of going to work with a fake smile. I was able to do things I enjoy while earning a living. It was fantastic and the people in my design team is just so fucking awesome.
---
Before joining Mindvalley, I managed to visit Siem Reap once again and fullfilled another chapter for my My First Selfie project. I went in late September. In Chapter 2, our focus was on the elderly and their families. We provided large golden framed portraits shots of them. We also gave out sets of toothbrushes, toothpastes and soaps. This was to encourage them to stay clean and hygienic while living in their harsh conditions. During Chapter 2, we managed to raise money to purchase up to 222 water filters. These water filters were the same ones from Chapter 1. It could provide clean drinkable water to the families for up to 2 years. Also, we managed to build 6 water pumps that gave the villagers easy access to water. They now do not need to walk miles to lakes or rivers to collect water. It is now located right at their doorstep and the pumps are easy to use. Even children and the elderly has no trouble pumping water out. Additionally, we also bought 2 wheelchairs for the disabled villagers and 1 bicycle for an old man who lived deep in the jungles. Chapter 2 was a major accomplishment for me and I am very proud of the results. I hope that we are able to continue more chapters to come with larger accomplishments and support. Our project got featured at My Modern Met and The Star Newspaper.
As for travels, Fann and I traveled to two beautiful countries in 2017. First we went to Luang Prabang. It is a small town that was once the ancient capital of Laos. A quiet little town with so much to offer. Food, colonial buildings, rivers, mountains, waterfalls and of course sunsets. We spent 6 days there and it was amazing. The town was situated right beside the Mekong River where the lovely fresh water fishes can be found. We had fish almost every single day and they were delicious. I managed to capture a few gorgeous sunset shots from different angles of the city. We also visited the amazing Kuang Si waterfalls with its turquoise pools. Fann and I also traveled to another smaller town called Nong Khiaw. There we stayed a night just to climb the gorgeous Phadeng Peak. We could see the town from the peak. The weather wasn't very pleasant, but still it was a great experience. We hopped on a local bus and found a B&B nearby the trekking point. We did everything spontaneously without a guide and left our luggage back in Luang Prabang as we explored Nong Khiaw.
Another amazing trip we did was in September. We traveled down to the beautiful Flores Island in Indonesia. Known as East Nusa Tenggara on the map, we spent up to 13 days there and it was fantastic. We started our journey from the town of Maumere, moving across land to places like Koka Beach, Moni, Bajawa, Ruteng and finally Labuan Bajo. We also climbed one of the most beautiful volcanoes of the world called Kelimutu. The mountain has three volcanic crater lakes that differ in color due to oxidation. We visited waterfalls, beaches, volcanoes, lakes, farms and many more. We also climbed 3 hours up to a mountain where a hidden tribe is situated. Their village is called Wae Rebo and it was gorgeous. There is nothing to do up there but to sit around and immerse yourself in the surroundings with the oddly shaped pyramid village houses. We met so many amazing people and learnt about the wonderful culture of the locals. It was an eye opening trip. People of Indonesia is just wonderful. Lastly on our trip, we rented a boat and visited the Komodo Islands. There we saw the giant ugly beasts. Also, we got to visit one of my favourite islands in Indonesia called Padar Island. Once inhabited by Komodo Dragons, now a beautiful untouched island that offers an amazing view.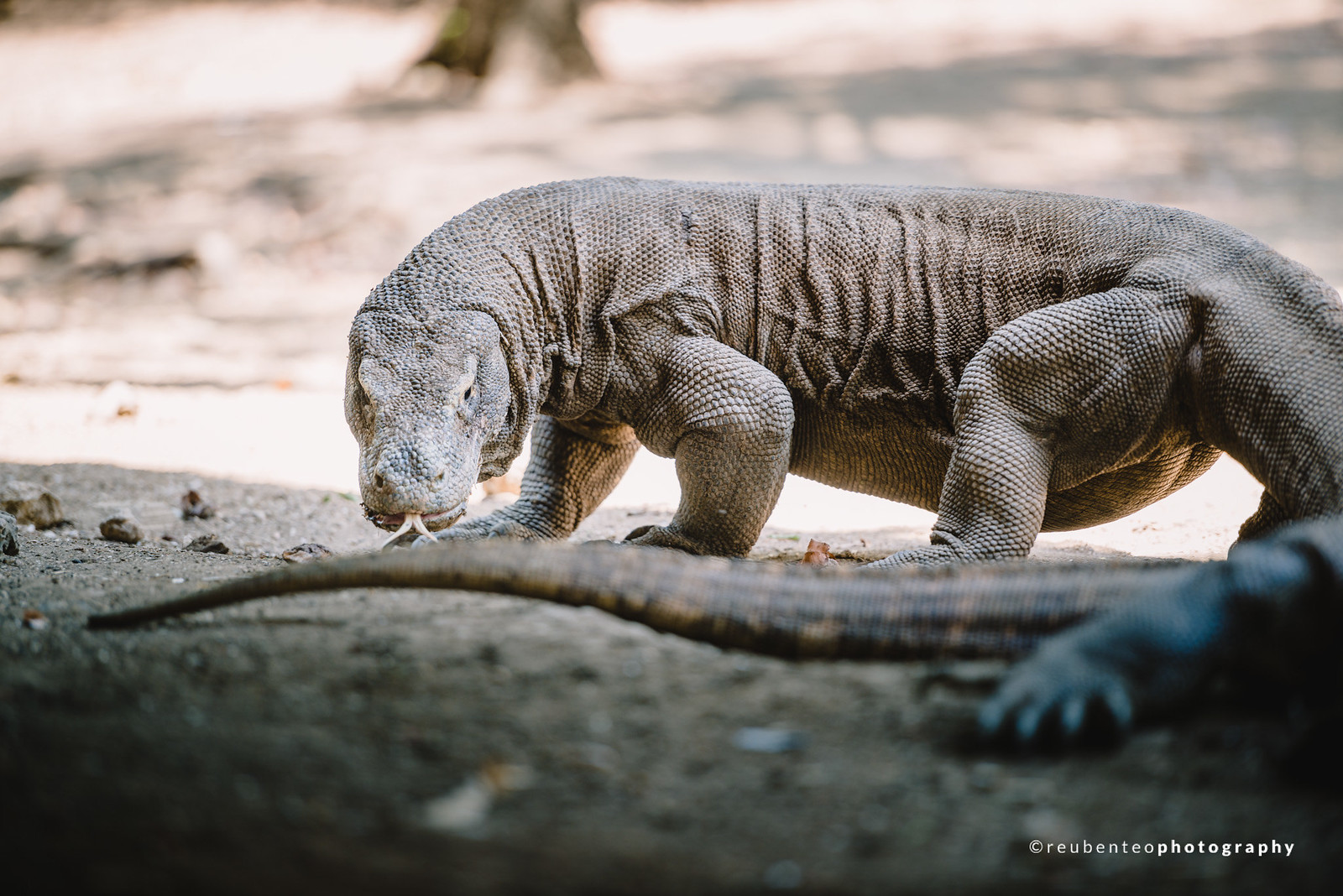 Lastly, my past trips to North Korea has become also a highlight of the the year. First, after the assassination case of a North Korean diplomat, a couple of Japanese media flew to Malaysia to interview me and featured a small segment on their T.V shows. Then, a few local and foreign media also picked up a short story of my trip to the DPRK, namely New Straits Times, The Sun UK, Daily Mail Online, The Mirror, The Express and many more. In November, my picture called "Morning in Pyongyang" was selected as the photo of the day by National Geographic. It was an honour and something to celebrate. What an amazing year indeed!
As usual, I end my post with 12 of my best shots from 2017. It was very difficult for me to shortlist 12 photos to feature because it has been a wonderful year for me. There are so many things I would love to share with everyone but there must always be a limit. Click on the thumbnails below to enjoy a larger view. Enjoy 🙂
What about you? Share your 2017 with me at the comments box below. Wishing you all a Happy New Year!