It's that time of the year again. 2015 has been a good year for me. My year kicked off with me volunteering to help out the flood situation in the East Coast in January. An announcement was made to call for volunteers urgently. Within seconds, I responded to them and decided to hop on the the bus enroute Kelantan to clean up a school that was heavily affected by the flood. It took us 3 days to clean the school. It was not an easy task. The mud was so thick that even our boots were stuck when trying to get around the area. Fortunately we had help from the military, UMNO youth and some school scouts. We managed to get the school cleaned up just in time for the start of the school year which has been delayed due to the flood. Fann and I came back so exhausted but felt pretty good for ourselves. The most memorable part of the cause was on the final night on our way back to Kuala Lumpur, I looked out of the bus window and we saw a few Kelantanese waving to us and saying Thank You. I felt very happy when I saw it as the others in the bus were fast asleep.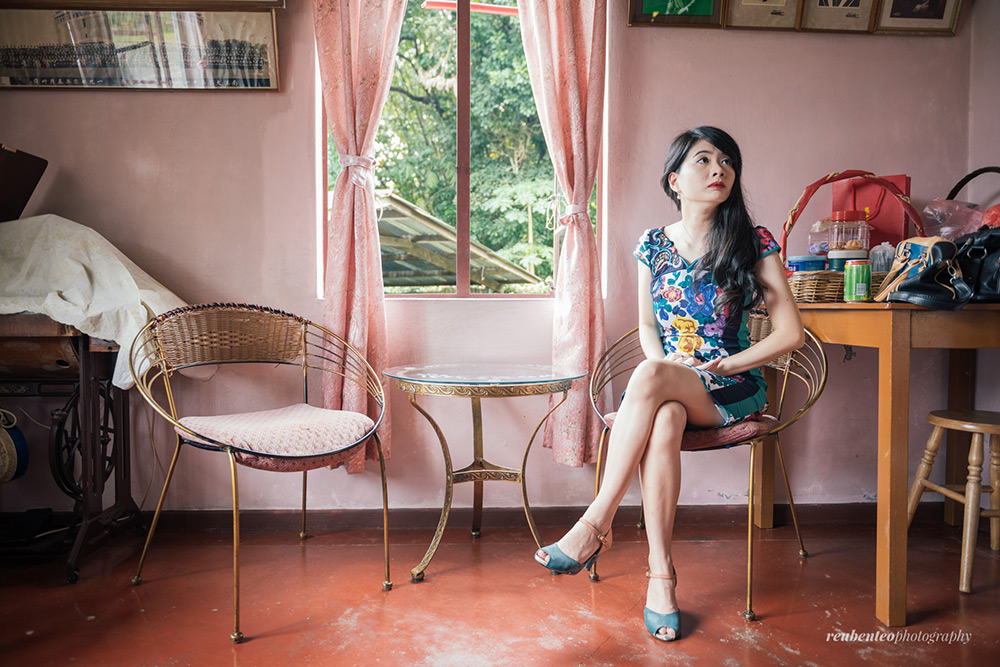 After that came Chinese New Year which was in February. As usual, we flew back to Kuching. It was fantastic to see my family again. Fann wore a Qipao dress she bought from Beijing last year and she looked absolutely gorgeous in it. We had a fantastic time in Kuching. We managed to get AEON Jusco to help us pack a small box of Musang King durian and we successfully brought it back for daddy to try. Apparently, he has not tried this extremely popular and delicious type of durian ever in his life and we were glad he enjoyed it very much.
In May, Fann and I flew all the way up to Myanmar. We visited one of the most beautiful parts of Southeast Asia. We spent about 2 weeks there and visited Yangon, Mandalay, Mount Popa and finally Bagan. Every part of the country is unique in it's own way. Yangon was an extremely organised city with an after taste of British Colonial buildings. Mandalay was a small town filled with palaces and royalty. Mount Popa was a resort that had one of the most amazing view which we stayed during her birthday and the resort helped me plan a surprise cake when we were there. Lastly, the misty plains of Bagan. One of the most extraordinary places I've ever been to in my life. It was scattered with thousands of Buddhist temples and it was an orgy of photo opportunities. It boasts amazing sunrises and sunsets but the only drawback was it was hot as hell. It was not a very good time visit Myanmar during their summer if you can't stand the heat. Luckily, I managed to grab many beautiful shots of their country and it was an eye opening experience. Click here to read more about it.
Check out our video for My First Selfie: Chapter 1. We are extremely grateful to all the people who have donated and helped us make this charity project come true. On behalf of the 600 children who have benefited from this project, we would like to say a Big Thank You for sharing your love and care with us.

For those who would like to continue to help us and donate, just drop us a message on our Facebook page My First Selfie. Enjoy the video. Feel free to share this video with everyone.

:: Nyo-Nyuem-Nyuem means Smile in Khmer ::
Music Credits: Hollow Wood – Oh My God

Posted by My First Selfie on Sunday, 6 December 2015
Then came August, which was the highlight of the year 2015. As many of you know, Fann and I initiated this project called 'My First Selfie'. It's a project to provide the children from rural villages of Siem Reap with a FREE framed portrait photo shot by me. We planned for this for almost an entire year and the fund raiser ran for about 2 months. Thanks to all of our friends and donors, we maanged to raise enough to kickstart the project and it was successful. We managed to provide 600 children with a frame photo of themselves, 28 water filters for 28 families and school supplies for 600 students at the village schools. It was tough but we managed tp get everything done. We also got the postcards, thank you cards and photobooks all printed out and ready to be distributed to our fellow donors. If you'd like to read more about it, click here.
In September, Fann and I flew south to Central Java and Yogyakarta. It was one of the most adventurous trips we've ever embarked on. We went to see the sunrises of the Borobudur, we climbed 3 mountains namely Mount Prau, Sikunir Hill and Setumbu Hill. We also met a fantastic driver who drove us around Central Java. His name is Lilik and he is a foodie like us. He brought us to eat the delicious local food around and it was amazing. We also visited Mount Merapi. A volcano that erupted not long ago and saw the aftermath of it's destruction. It was simply mind blowing. I managed to capture many beautiful photos of Central Java and I will be sharing it soon in my posts to come. At the moment, I only have a post about Mount Prau, so click here if you'd like to read about it.
In October, Fann and I spent about 2 weeks in Beijing and 1 week in Pyongyang. What? Pyongyang again? Yes, we went to Pyongyang again and this time we went to experience the 70th Anniversary of the Worker's Party of Korea (WPK). There were amazing shows, gorgeous fireworks display and last but not least, the military parade. I didn't really get to take a lot of beautiful scenic photos of Pyongyang but we managed to talk to our North Korean friends about their lives and got to know more about them. It was a more personal trip and our guides opened up to us and told us many fascinating insights about their beautiful country. Click here to read about it.
The 2 weeks in Beijing was also a major highlight of the year. My parents decided to join us during our 2 weeks there. We went to many historical places in Beijing, relaxed in beautiful cafes, walked the hutongs, visited malls, took beautiful photos when the weather was nice and more. We even brought them to our favourite dinner place in Beijing. My parents have been to Beijing at least 3 times in their lives but this is the only time that they went without a tour agency. So, we decided to give them a taste of the true colours of Beijing. I was really glad to hear that they enjoyed the trip. I was so worried because there was so many walking involved but turns out my parents were a fit bunch. I was impressed. We also saw some autumn colours on the last few days of our trip. The only place we didn't get to visit was the Olympics Park which was closed due to an event that was happning during the week. Still, we enjoyed ourselves and it was great to travel with my parents again.
The year also ended with a long holiday during the Christmas week. Fann organised a fantastic and intimate Christmas party with the gang, just right before Izzah and her husband flies off to Japan. We had good food, good company and definitely good Secret Santas as well. It was also the year when Star Wars: The Force Awakens was launched and we got to enjoy it at the IMAX 3D theatre at TGV. The experience was fantastic. Last but not least, I treated Fann to an afternoon tea at The Majestic Hotel for Christmas. She did not enjoy quite a bit of their food because it wasn't as good as we thought, but it was an experience to remember. Sitting in a beautiful room with nice music and good looking food.
2015 also was my final year in Astro Radio and the Fishtank. After 5 years in the radio business, I changed my job and I'm now working for the stock exchange. Now a Multimedia Manager, it is a new chapter for my career and I hope everyone will wish me all the best.
Here are 10 of the best shots I've took in 2015. It was difficult to choose from all the photos I've taken this year but I decided to go with these. I tried to put in 2 shots of each country and tried to choose the most iconic photos as well. I hope you enjoyed them.
Buy my prints at Shutterstock or drop me an email