Wow… That's the one word I would use to describe my 2018. A lot of things happened during this one year and Boy! I need to figure out how to write this in as short as I can. The year was filled with lots of smiles and it has been a milestone year for me. It was also a colourful year for my photography. I managed to cover all 7 colours of the rainbow this year. It seemed like luck was indeed on my side.
First off, I am extremely happy to announce that 2018 is the year Fann and I celebrate our 10 years together anniversary and our 5 years wedding anniversary. A milestone that I am most proud of. As a gift to her, I decided to bring her back to her dream place – Paris. We stayed at an apartment that had an endless view of the romantic Eiffel Tower for a week. Everyday, we would sleep to the lights of the Eiffel Tower and wake up to the sunrise behind it. Every morning, we would walk the streets of Paris searching for the best croissants and pastries. We met up with my good friends Matthieu and Anne-Laure who stays in Paris. They drove us to the outskirts of Paris to visit a few amazing castles and had the best French crepes.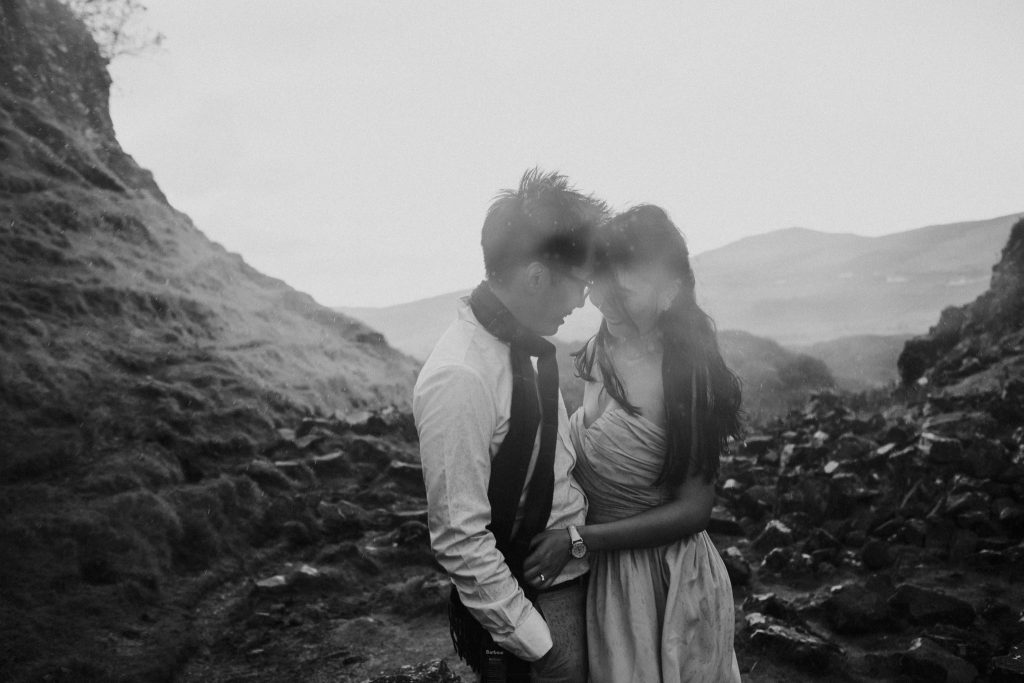 Then, Fann surprised me with a gift of a photoshoot while we were traveling in Scotland. Thanks to the talented photographer Maureen Du Preez, we managed to come home with a set of gorgeous couple photos with a backdrop of the dramatic landscapes of the Scottish Highlands. The weather was extremely cold and rainy, but regardless we still managed to suck it up and stand the cold in order to get those amazing shots without turning ourselves into popsicles.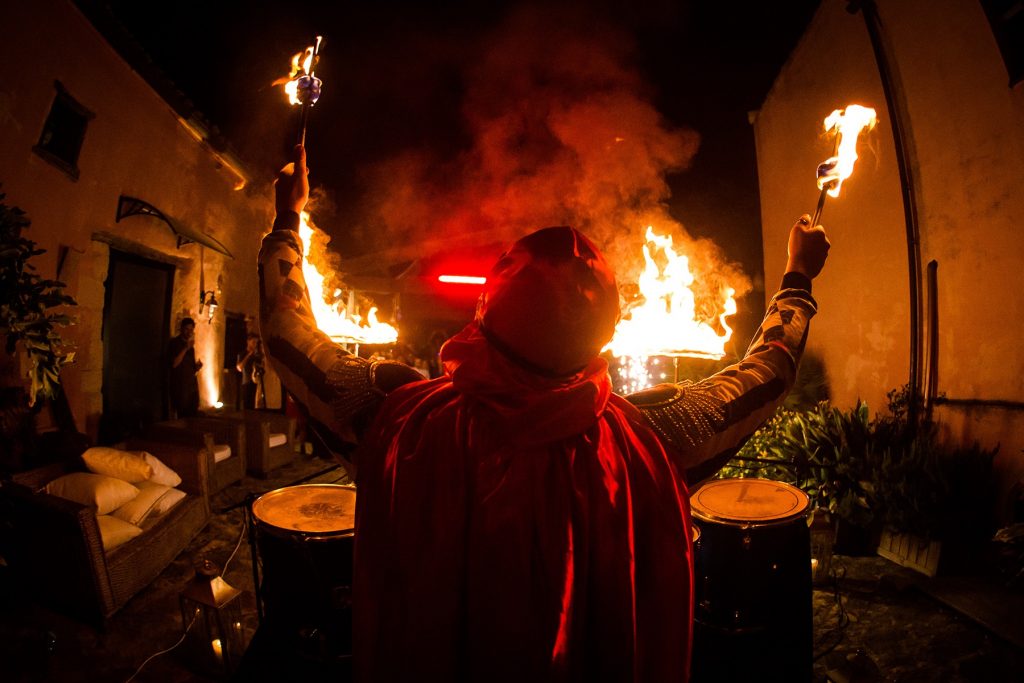 Also, I celebrated my first year as a designer in Mindvalley. I am very grateful to have a supporting and loving team. Everyday, I would be so happy to go back to the office to see and work alongside them. I feel extremely lucky to be in this design team who appreciates me for who I am. These people are worth a mention in my post. Fariz, Chee Ling, Rames, Evan, Ofla, Tanya, Xyga, Carina, Fann, Raydi and Gladys. During this period of time, I was selected to be a volunteer for A-Fest 2018 that was held on the gorgeous island of Sardinia. The theme of the event was Longevity. Sardinia, nicknamed "Home to the world's longest-living men" was chosen because it was one of the first Blue Zones that was identified. I was able to experience A-Fest for almost a week and to meet the customers who supports our mission and being surrounded by people who were loving and caring. I was also given the opportunity to visit Italy, which was one of my childhood dream countries to visit. I have always read about the amazing landscapes of the Tuscan countrysides and the architectures of the historical Roman Empires. Thanks to Vishen, my dream came true and I was able to spend up to 3 weeks in Italy. Fann & I traveled around the west coast of Italy visiting Milan, Cinque Terre, Florence, Tuscany and of course Rome. It was a chance not to be missed and I managed to capture many beautiful photos of the country.
Italian food was also the highlight of the trip. Never have I ever felt so happy eating Western food for 3 weeks without any complaints. The Italians sure know how to cook. A few of my favourites included the Roman Stew, the Florentine Tripe, and the steaks of Tuscany. Last but not least, the gelatos of Italy is to die for.
In September, my sister's convocation was to be held in St Albans, England. Therefore, my entire family flew in to London for this wonderful occasion. Fann & I of course flew in a week earlier and took a train down to Paris for our wedding anniversary before meeting my family back in London. We watched the Lion King Musical, visited the Harry Potter Studio at Warner Bros., went up to the Shard for a stunning view and of course had loads of Fish and Chips. During this trip, my family and I traveled around the U.K. We went to Liverpool to see the Beatles, went to York to learn about Vikings, headed up to Edinburgh to soak up some Scottish history and then Glasgow to chill. Fann & I then rented a car and continued our journey up north to the Scottish Highlands without my family to have our adventure trip.
The Highlands in Scotland was one of the highlights of this trip. We decided to spend about 10 days exploring the land of the unicorns. We first headed to Fort William to stay for a couple of nights. We drove around the area looking for Steall Falls, Glencoe and visited the Glenfinnan where the Hogwarts Express scene was shot and saw Hogwarts Express in real life passing by the Glenfinnan Viaduct. We also visited Plockton and took a boat to watch some seals, saw the island that inspired Peter Pan and Neverland. We then headed to Isle of Skye for more exploration. Here, we did our photoshoot, climbed the Old Man of Storr, hiked the Quiraing, visited the Fairy Pools and many more. The landscapes were all so magical. It was an adventure of a lifetime and the best experience of my life. It was also my first time seeing full rainbows that was so clear you could touch it. We saw lots of sheep and the adorable Highland Coos. At the last few days of my trip, my beloved camera failed on me. I was so depressed but had to suck up my feelings to not spoil the rest of my trip. After that, I only had photos taken from my phone and drone.
Then, we spent 10 days relaxing in Tokyo. We went around the city in search for good food and to meet up with my friend, Eric who works there. We had the best unagi rice, amazing platter of sushi, expensive Japanese omelette, Wagyu beef that melts in your mouth and tons of delicious ramen. Also, it was November and I have never seen autumn foliage in my life. So, lucky for us it was the beginning of autumn and the leaves started to change colour. We visited a few parks in and outside of Tokyo, in search for those wonderful yellow golden leaves. It was so beautiful that I couldn't stop clicking my shutter. Everywhere I turned, I could see potential shots that could translate to amazing wallpapers.
Of course as mentioned above, my camera broke down during my trip to Scotland. I had it sent to the repair shop and it set me back thousands of ringgit. They told me my shutter was dead. It may have been due to old age. Initially I thought it was due to the weather and heavy rain of Scotland that caused it to malfunction. Fortunately, my camera is weather-sealed and it was able to prevent any water from leaking into the body and from any dampness. Nevertheless, I had it replaced and now it's working as good as new.
Also, Fann & I helped Celia and Gautam with their Lifeplugin event in terms of designs and websites. It was a lots of fun to be part of their creative team. Check out Gautam's new website. Kudos to Fann, who made the website looked so stunning!
2019 will be an exciting year I can feel. I still have no travel plans yet, but I'm sure it will come naturally. However, one thing that I'm sure to do would be the continuation of my charity project "My First Selfie". I will try my best to raise more money to fund more free photographs and build more water pumps for the poor in Cambodia. For those who would like to contribute to the cause, don't hesitate to let me know.
Below are my best shots of 2018. Click on each of the thumbnails to see the larger version.