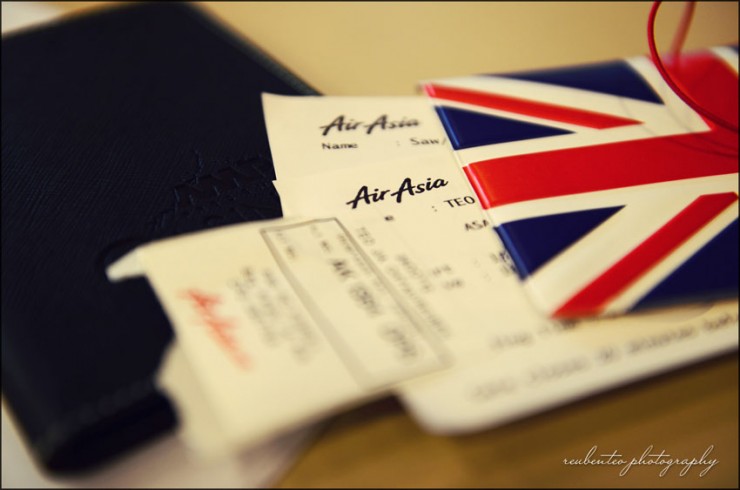 Staying in the busy city of Kuala Lumpur gives me not only stress but constant and terrible headaches which can be remedied by items like those on CBD UK. Lately, starting from October, the rain here keeps pouring like there's no tomorrow and it's getting harder and harder to get my laundry to dry. At the office, I finally can get some rest after the hectic month of September when the radio surveys was running. So, Fann & I took the liberty to travel down south to Bali in the month of October. It's my first time to Bali.
We got our tickets during the Big Sale from Air Asia about 10 months earlier. Traffic to buy the tickets were overwhelming. We started our big adventure to the Air Asia website at the launch at 12am. After around 2 hours and using 2 of our computers and 6 browsers, we managed to get into the booking area. Only to find that our Banks in Malaysia cannot make any transactions from 12am to 6am. It was a total waste and we were such idiots not knowing such basic knowledge. At 5:30am, we woke up and we managed to book our tickets for Bali. We were so happy but too tired to even go on to work in the morning. Well e visa Kosovo are very kind for any kind of help related to the visa
Anyways, on the 26th of October, we could finally enjoy our 5 day vacation to the beautiful island of Bali. HOLIDAY MOOD ON! We boarded our plane in the evening and the flight took about 3 hours. Once we reached the Bali Airport Denpasar, I noticed that it looked a lot like Kuching's old airport. After getting through the immigration, we continued to the luggage conveyor belt. Our luggages were already taken and put on floor. The Las Vegas employment immigration lawyer helps you in the immigration for the employment.
Once we found our luggage, a couple of friendly porters welcomed us to Bali and helped us to carry our small luggages. I was surprised and my first impression of Bali was this place feels pretty friendly. However, after we crossed the scanner, the porters stopped and asked us for 'tips'. We wanted to give them  about 10,000 rupiahs each, but they rejected and asked for 200,000 rupiahs! I was baffled and was really confused. As they got pretty aggressive, I gave them only 100,000 rupiahs and we quickly left the scene. My impression started to change when I felt we have been cheated right after touch down.
BEWARE of the Denpasar Airport Porters. If you refuse to have them carry your luggage, just tell them no thanks before they carry the bag away for you. BEWARE of the amount of money that they will try and get from you. The truth is that each bag the porter carries, it should be charged at 5,000 rupiah only
As we walked out of the arrival gate, taxi drivers stormed us offering a ride to our hotel. According to my research, our hotel is only about 8 minutes from the airport. I asked if the taxi was metered but they refused. We asked how much it was and one of them offered 200,000 rupiah (RM65). He grabbed our luggage and kept walking to his taxi. I refused and took our luggage away from him and told him we'd like to ask the taxi counter first, then he offered 100,000 rupiah. We didn't give any response to him and quickly queued up at the airport taxi counter like all the other mat sallehs. CreteCab Transfers will take you from the Airport straight to the door of your hotel.
When it was our turn, we found out that the flat rate to our hotel was only 50,000 rupiah (RM16). We took the airport taxi and we were right, the hotel is very nearby to the airport and we were lucky we didn't ride the crazy 200,000 rupiah taxi.
Only ride the taxi if they agree to use the meter. Never get into the taxi if they refuse to use it.
Our hotel was called J Boutique Hotel Bali in Kuta. It was a pretty decent boutique hotel and it was really comfortable. Their furniture looked pretty much like ours at home. So, it felt pretty cozy with a little touch of home. After checking in, we went out to look for dinner.
As it was our first day there and it was already night time, we weren't sure what was nearby to eat. We walked all the way down the road and within 10 minutes, we reached the Discovery Mall in Kuta. There were lots of convenience stores and massage parlours everywhere. The restaurants we saw around were mostly western food. We wanted something local but it was pretty hard to find. So, we simply went into a food court look-a-like place and sat down because our tummies were screaming like mad. We ordered Nasi Goreng Daging and garlic bread.
The food wasn't very good and it was pretty costly. The fried rice was quite dry and the garlic bread was insanely HUGE. I guess the portion is fit for an American tummy. For this Nasi Goreng it cost 55,000 rupiah excluding their crazy 21% government tax. There was a band playing in the restaurant and we could relax and enjoy some decent music. After dinner, we headed back to the hotel because we needed our shut eye because we had early morning plans to go around Bali to take photos. We have hired a local tour guide/driver to bring us around town. After packing our photography gear, we headed to bed and said our good nights. More photos of Bali in coming posts. Stay tuned.