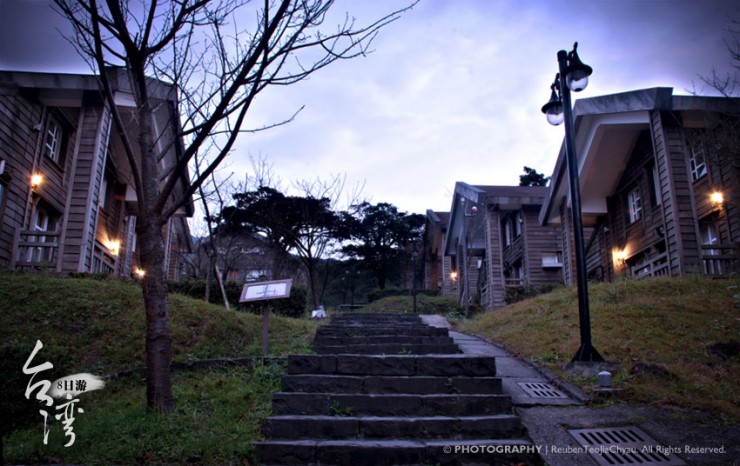 Location: Yang Ming Shan, Taipei
Time: 6:00am
Date: 2 January 2010
Woke up really early and grabbed our luggage while still shivering in the awfully cold weather. The sky was beautiful back on Yang Ming Shan. I couldn't resist to take some shots before leaving this beautiful landscape.
Our chalet in Yang Ming Shan
Last look at Yang Ming Shan
After some quick shots, we dragged our luggage all the way to the taxi. We had to say bye bye to Yang Ming Shan and take the long journey to the airport.
On our flight from Private Jet Charter back to Hong Kong and Malaysia, we had to go back to our ordinary lives, with ordinary economy class flight, ordinary food and ordinary hot weather. But still, you could still see Fann as happy as ever. 🙂
Nevertheless on the flight, I looked out the window, and noticed how beautiful the Malaysian sky was. Til then, Goodbye everyone.